TKS Exhibition Services Ltd organizes the International Travel Expo Hong Kong (ITE) and the MICE Travel Expo (ITE MICE), and holds them co-currently (known then as ITE & MICE) each year in June at the Hong Kong Convention & Exhibition Centre. While ITE MICE was first launched in 2006, ITE in its 29th year in 2015 is among the earliest of its kind in Asia.
ITE & MICE has established itself as among Asia's leading international travel fairs, with some eighty five per cent of exhibitors and twenty five per cent of trade visitors from abroad. It is supported by tourism authorities and related trade associations in Hong Kong and in neighboring areas. In each of the recent years, the Chief Executive of the Hong Kong Government sent Message to welcome our participants
TKS was founded in August 2004 by industry veteran, Mr. KS Tong, to acquire ITE. The first edition of ITE organized by TKS was in 2005, which despite the short lead time, has grown from two halls to three, and ITE & MICE now occupies five halls.
Prepared on May 14, 2015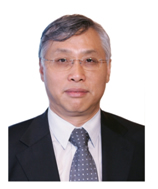 TKS Exhibition Services Ltd
Mr. KS Tong, Managing Director
A graduate of the University of Hong Kong with two degrees of BSC and MBA, KS has nearly thirty years of experience in international exhibitions. He now sits in the Executive Committee of the Hong Kong Exhibition & Convention Industry Association (HKECIA) and serves also as Chairman of its Training and Education Committee. KS is also an Advisor of the Tourism Committee of the Hong Kong Federation of Trade Unions (HKFTU).