TKS Exhibition Services Ltd, the organizer of ITE Hong Kong which comprises of ITE and ITE MICE
The annual ITE, which focuses on leisure travel and having over 30 years of history, is among Asia's earliest international travel fairs! Since 2006, ITE is being held concurrently with ITE MICE in June each year at the Hong Kong Convention & Exhibition Centre under the umbrella of ITE Hong Kong, which for many years remains the city's only travel fair.
But ITE Hong Kong also keeps pace with market shifts! For examples, promoting in recent years in the travel fair in-depth and theme travels, and travels for affluent FIT; holding in trade days Business Matching for quick dating between sellers and buyers; maintaining regular contacts electronically with international travel trade through e-newsletters and trade website which drew unique visitors ranging from 18000 to over 40000 each month in 2017; and successfully bring tenths of thousand affluent FIT face to face with exhibitors!
ITE Hong Kong is highly international as around 85% of its some 650 exhibitors are from outside Hong Kong, and its exhibitors come from around 55 countries and regions from all the over the World! It also draws significant number of regional buyers and trade visitors from, say, mainland China etc. who account for 28% of the 12000 visitors in two trade days. With 87% of its some 90000 visitors prefer traveling in FIT / Private Tour, its two public days are perhaps more appropriately be named FIT days!
In fact, the two trade days and the two public days are being organized differently, and ITE Hong Kong can be considered as a trade show followed by a public show! For examples, admission in trade days require registration with business cards; different messages and channels are being used in trade visitor and public visitor promotions, and the organizer maintains two official websites separately for trade and public; different programs with some 20 trade and MICE seminars but in public days nearly 100 travel seminars!
TKS, the organizer, was founded in August 2004 by trade fair industry veteran, Mr. KS Tong, to acquire ITE. The first edition of ITE organized by TKS was in 2005, which grew in that year from two to three halls, then to five halls in 2009 despite the worldwide financial crisis in 2008.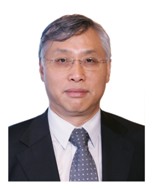 KS Tong, a graduate of the University of Hong Kong with the degrees of BSC and MBA, has over thirty years of experience in organizing international trade exhibitions in Hong Kong, major cities in China (mainland), Vietnam and Indonesia. He is a member of the Executive Committee of the Hong Kong Exhibition & Convention Industry Association (HKECIA) and the Chairman of its Training and Education Committee. KS has been speaking in recent years on Outbound Market of Hong Kong and has also served in consecutive terms as Advisor of the Tourism Committee of the Hong Kong Federation of Trade Unions (HKFTU) etc.